Events

If you'd like to have your event posted on our site, please email
webmaster@aomt.org
with the information.
2016 aomt Fall CMTE event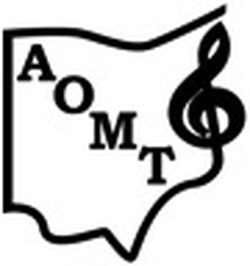 ​Association of Ohio Music Therapists proudly presents:

Your Online Presence:
What Music Therapists Should Know about Websites, Social Media, Ethics, and Technology

Julie Palmieri, MM, MT-BC
​Saturday, October 1, 2016
Bethany Village
Village Center Classroom
6443 Bethany Village Drive
Dayton, OH​ 45459
This CMTE course fulfills 1 credit towards CBMT's ethics requirement.
Objectives
​
1. Participants will be able to identify and utilize at least three tools or resources to utilize when enhancing their online presence and marketing. CBMT IV.A.7, IV.B.16

2. Participants will recognize how social media networks are unique and how they can use certain media networks to market their music therapy businesses. CBMT IV.A.7, IV.B.5, IV.B.16

3. Participants will explore real-life examples of how to confidently market their online presence in an ethical way that protects client confidentiality. CBMT IV.A.7, IV.B.10




Presenter​

Julie A. Palmieri, MM, MT‐BC is a board‐certified music therapist and the owner of Serenade Designs, which specializes in helping music therapists create, enhance, and ROCK their online presence. You can find her online at http://Serenade‐Designs.com. She is also the Website Coordinator and Technology Representative for the GreatLakes Region of the American Music Therapy Association. When Julie is not working online, she is wife to Matt and Momma to Amelia and Alice. She loves Christmas, chocolate, and Detroit Red Wings hockey.
​

Description

This CMTE will focus on the many facets of your online presence, with emphasis on your music therapy website, your products, and the use of social media. The workshop will offer real-life examples of how successful music therapy businesses have created a strong online presence.
The workshop will also discuss the intersection between your online presence and ethics.
You will walk away with resources, tools, app recommendations, and practical suggestions on how to grow and improve your online presence.
Schedule
​
11:00 am
​AOMT Fall General Business Meeting **



12:00-12:30 pm
CMTE Registration

12:30-2:00 pm
Enhancing Your Music Therapy Website

2:15-3:30 pm
Social Media Made Easy for Music Therapists


​3:45-5:00 pm
​The Intersection of Technology and Ethics

5:00-5:15 pm
​Q&A, Wrap-Up, Evaluation

Participants

* A total of 5 CMTE credits will be awarded.

* Please dress comfortably

* Lunch will be served **

* Student/Inter participation is encouraged

** Lunch is provided to all CMTE registrants.

​Lunch may be purchased in advance for individuals attending the business meeting only by contacting​

Amy Foley

at

vicepresident@aomt.org

. **

Registration

Please mail the completed registration form and check (made payable to Association of Ohio Music Therapists) by Friday, September 23 to:

Stephanie H. Morris, MT-BC
Neurologic Music Therapist
72 Maplewood Drive
Athens, Ohio 45701



​Cancellation/Refund Policy

Cancellation request must be submitted in writing to Amy Foley by

September 23, 2016

in order to receive a refund, less 10%. No refunds will be granted after that time for any reason.

Questions?

Contact Amy Foley, MMT, MT-BC at

vicepresident@aomt.org
---
2016 AMTA National Conference
Show Your Ohio AOMT Pride in Sandusky in November!

​

---

Ohio music therapists are fortunate to have this year's national AMTA conference right here in our state at Kalahari Resort in Sandusky from

November 10th - 13th

.

Ginny Kally

and

Marcia Humpal

are local chairs of the Professional Volunteers Committee. We still have openings for people to help staff the registration desk throughout the conference. This is a fun way to greet (and meet) many fellow music therapist. We will be glad to work around your schedule when designating time slots. Any time you can volunteer will be greatly appreciated.

​Please email

mehumpal@ameritech.net

if you can help. Thanks in advance for considering this opportunity!
2017 Events PReview

February 18, 2017

Norton Healthcare Music Therapy is proud to collaborate with
TSTAR (TRANS + SEXUALITY TEACHING, ADVOCACY, + RESEARCH)
to present a workshop discussing ethics, considerations, and the needs
of persons with marginalized gender and sexual identities.

Details to follow.



August 12, 2017

Dr. Elizabeth Stegemoller will present in a all-day workshop at Norton Healthcare on music therapy and Neuroscience!

Details to follow.